Welcome Dr. Murphy to AVH!

Dr. James Murphy joins AVH from his previous active private practice. He grew up in Northern California earning his BA from Stanford University in Biological Sciences. He served in Bolivia as part of the Peace Corps effort in controlling Tuberculosis. He achieved his Master's degree from Washington State University in Bacteriology and Public Health. His MD was obtained at the University of Washington, completing his Family Medicine residency at UCLA. He also dedicated time to the U.S. Olympic Water Polo team as the assistant team physician and served on the full-time faculty at the UCLA School of Medicine.

"It is a privilege to be a family physician," said Dr. Murphy. "The science of medicine is a continually evolving intellectual challenge, but the personal relationships that develop over time bring the greatest joy. We provide highest quality, evidence-based, and personalized care, with an overarching commitment to wellness and preventive health."
We're so glad you're here!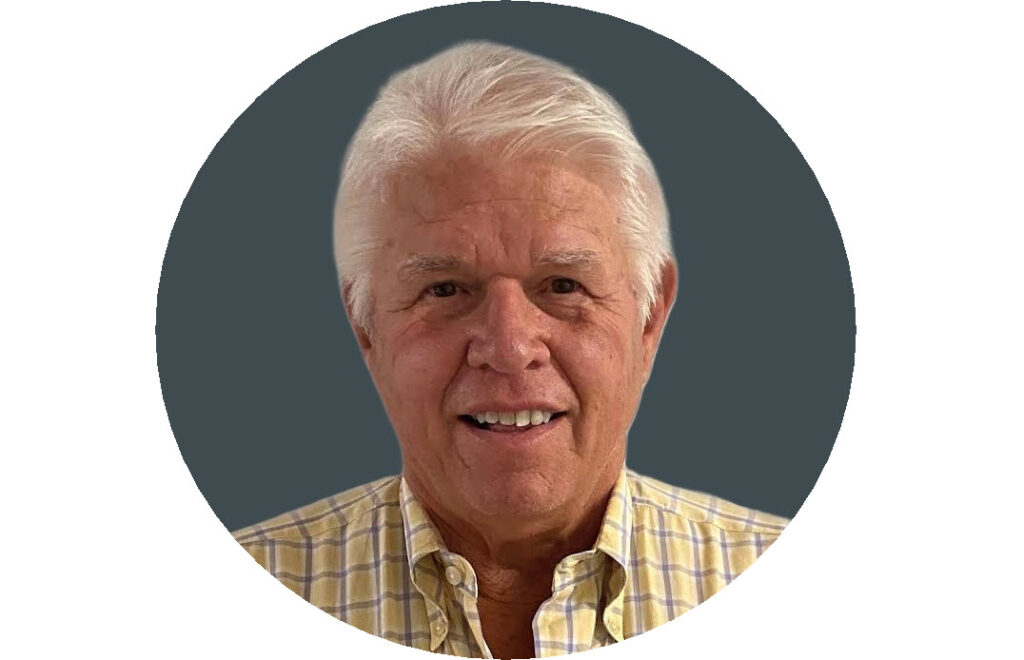 NEW HOURS ANNOUNCEMENT: AVH Temporarily Reducing Hours to Allow Healthcare Workers Time to Recharge
On March 19, 2020, Governor Newson declared a State of Emergency and issued a Shelter in Place order for all California residents, in an effort to mitigate the rapid spread of COVID-19. At this point of the pandemic, most of us are able to safely rejoin friends and family for social gatherings and events. We have good reason to celebrate this moment. However, the effect of COVID-19 on the healthcare system, professionals, and patients across the nation, have been catastrophic.
For the past 24 months, Alexander Valley Healthcare's (AVH) dedicated professionals have continued showing up for our patients, community members, as well as, their own family and friends.   Their heroic efforts combined with daily life pressures we all face, requires more than a "thank you", it requires action, demonstrating how grateful we are to these amazing human beings.  For this reason, AVH's Board of Directors and Executive Team, are announcing a TEMPORARY scaling back of our medical site hours of operation.  Beginning April 4, 2022 through August 31, 2022, AVH's medical office at 6 Tarman Drive open hours are as follows:
Monday 8am – 7pm
Tuesday–Friday 8am – 5pm
As always, should conditions change and AVH is called upon to assist with another COVID outbreak, AVH will accept the call and adjust our operational hours accordingly. For now, we are going to rejoice in a small temporary respite of reduced operational hours.
Thank you for your understanding, and please join me in a huge THANK YOU to all the healthcare professionals around the world.
Anuncio a:
AVH reduce las horas de operacion temporalmente para permitir que los trabajadores de la salud tengan tiempo para recargar energías.
El 19 de marzo de 2019, el gobernador Newson declaró el estado de emergencia y emitió una orden de refugio en el lugar para todos los residentes de California, en un esfuerzo por mitigar la rápida propagación de COVID-19. En este punto de la pandemia, la mayoría de nosotros podemos reunirnos de manera segura con amigos y familiares para reuniones y eventos sociales. Tenemos buenas razones para celebrar este momento. Sin embargo, el efecto de COVID-19 en el sistema de atención médica, los profesionales y los pacientes en todo el país ha sido catastrófico.
Durante los últimos 24 meses, los profesionales dedicados de AVH han seguido apareciendo para nuestros pacientes, miembros de la comunidad, así como para sus propios familiares y amigos. Sus esfuerzos heroicos combinados con las presiones de la vida diaria que todos enfrentamos, requiere más que un "gracias", requiere acción, demostrando cuán agradecidos estamos con estos increíbles seres humanos. Por esta razón, la Junta Directiva y el Equipo Ejecutivo de AVH anuncian una reducción TEMPORAL de las horas de operación de nuestro sitio médico. A partir del 4 de abril de 2022 hasta el 31 de julio de 2022, el horario de consultorio médico de AVH en 6 Tarman Dr. es el siguiente:
Lunes 8am – 7pm
Martes–Viernes 8am – 5pm
Como siempre, si las condiciones cambian y se llama a AVH para ayudar con otro brote de COVID, AVH aceptará la llamada y ajustará nuestro horario de operación en consecuencia. Por ahora, vamos a regocijarnos en un pequeño respiro temporal de horas operativas reducidas.
Gracias por su comprensión y únase a mí en un enorme GRACIAS a todos los profesionales de la salud de todo el mundo.
Expanded Medi-Cal Coverage for Undocumented Older Adults
Beginning May 1, 2022, Medi-Cal full-scope benefits will be provided to all individuals age 50 or older statewide, regardless of immigration status, who meet Medi-Cal financial eligibility requirements. Previously, individuals without legal status only had access to restricted scope Medi-Cal, even if they met other Medi-Cal criteria such as income and assets. With this new change, anyone age 50 or older is eligible for full Medi-Cal benefits including primary, specialty, behavioral health, long-term care, In-Home Supportive Services, and other home and community-based supports, transportation, vision (eyeglasses) and hearing aid coverage. Individuals age 50 or older on restricted scope Medi-Cal will automatically be transitioned into full-scope Medi-Cal on May 1, 2022. Eligible beneficiaries do not need to take any affirmative steps to receive full-scope Medi-Cal. Individuals who are not currently enrolled in restricted scope Medi-Cal will need to apply and be evaluated for eligibility.

Cobertura ampliada de Medi-Cal para adultos mayores indocumentados
A partir del 1 de mayo de 2022, los beneficios completos de Medi-Cal se brindarán a todas las personas de 50 años o más en todo el estado, independientemente de su estado migratorio, que cumplan con los requisitos de elegibilidad financiera de Medi-Cal. Anteriormente, las personas sin estatus legal solo tenían acceso a Medi-Cal de alcance restringido, incluso si cumplían con otros criterios de Medi-Cal, como ingresos y bienes. Con este nuevo cambio, cualquier persona de 50 años o más es elegible para los beneficios completos de Medi-Cal, incluidos los servicios primarios, especializados, de salud del comportamiento, de atención a largo plazo, servicios de apoyo en el hogar y otros apoyos en el hogar y en la comunidad, transporte, cuidado de la vista ( anteojos) y cobertura de audífonos. Las personas de 50 años o más con Medi-Cal de alcance restringido pasarán automáticamente a Medi-Cal de alcance completo el 1 de mayo de 2022. Los beneficiarios elegibles no necesitan tomar ningún paso afirmativo para recibir Medi-Cal completo. Las personas que actualmente no están inscritas en Medi-Cal de alcance restringido deberán presentar una solicitud y ser evaluadas para determinar su elegibilidad.
Alexander Valley Apartment Project to be Decided by City Council
On Tuesday Jan. 11, 2022, the Cloverdale Planning Commission voted, 3-2 to approve the Alexander Valley Apartment complex, an affordable housing project. Although the Planning Commission expressed a willingness to mitigate the many concerns presented, community members expressed the desire to appeal the Planning Commission's decision, moving the project approval to the City Council.
Regardless of the approval outcome of this project, Alexander Valley Healthcare (AVH) recognizes the value that appropriately developed low-income housing brings to our community. We remain committed to serving the neediest among us, and will proudly continue serving all members of our community as it grows.
AVH's vision for the future of health care in Cloverdale is: A community in which all people achieve their full potential for health and well-being across their lifespan. We strive to exceed patient expectations, and are identified as a valued community partner, and creators of positive change.
AVH Receives Healthcare Foundation Grant for Vaccinating Low-Income Populations Most Impacted by Pandemic
(Posted Nov. 12, 2021)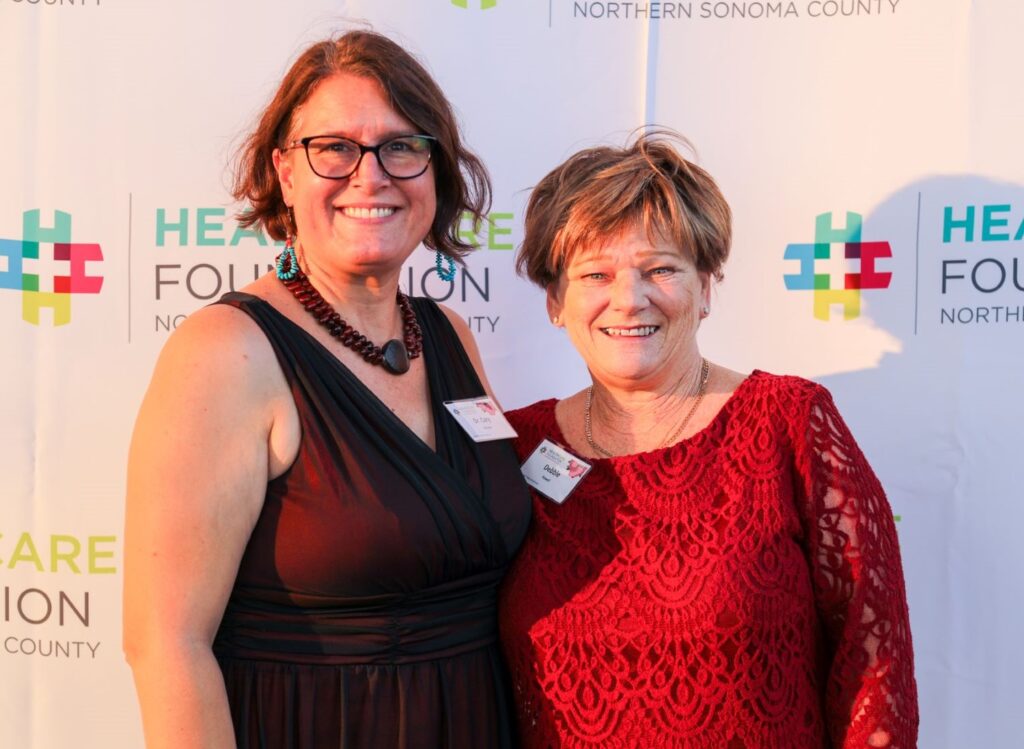 Alexander Valley Healthcare was a recent recipient of an unrestricted emergency grant from the Healthcare Foundation (HCF) of Northern Sonoma County. AVH received the grant "to stabilize critical health and human service providers working with the most underserved community members during the COVID-19 pandemic."
Specifically, HCF cited that Alexander Valley Healthcare vaccinated approximately 5,000 eligible residents (including a large percentage of local farmworkers) at its weekly drive-through clinics from February through July.
"We were privileged to be a recipient of and to spend time with people that value and support equitable healthcare for all," said Deborah Howell CEO of AVH.
Overall, HCF distributed 10 grants through its Emergency Healthcare Fund totaling $100,000 in 2021.
November is American Diabetes Month®
(Posted Nov. 9, 2021)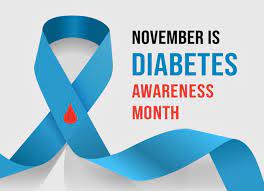 Do you know your diabetes risk? Early detection of diabetes is proven to prevent life-altering complications like stroke, vision impairment, and kidney disease.
Let's Take the Big Step Up
November is American Diabetes Month® and we're taking the Big Step Up against diabetes. Come join us! Take your health into your own hands through awareness, detection, management, and learning to thrive despite your diabetes.
Diabetes is a constant battle, not only for those diagnosed, but for their loved ones, caregivers, and health care providers. With the guilt, the blisters, the numbers, the sleepless nights—it's no wonder it seems impossible that there are good days ahead.
Now is the time to take charge. Your best days are still to come!
Talk to your primary care professional at Alexander Valley Healthcare about how we can help you.
FDA Approves COVID-19 Booster Shots – Now Available at AVH
(Posted Oct. 22, 2021)
This week the Food & Drug Administration approved booster shots for both Moderna and Janssen (J&J) COVID-19 Vaccines. It also approved "mix and match" booster doses for all vaccines. What does this mean?
Anyone 65 and older (or 18+ with high-risk medical condition or job) is recommended to have a COVID booster so long as it is at least six months after their 2nd dose of Pfizer, Moderna or first J&J vaccine.
Anyone who qualifies for a COVID-19 booster may have a booster from ANY of the available vaccine brands REGARDLESS of what their primary series was.
Anyone who has had J&J and wishes to have a 2nd dose of J&J (and qualifies for a booster) may have the second dose as soon as two months after their first J&J.
Boosters and initial series COVID-19 shots are available to all community members every Thursday 2-6 pm at the Alexander Valley Healthcare Medical Center located at 6 Tarman Drive, Cloverdale. CALL for an appointment: 707-894-4229.
AVH is giving initial doses to people of all ages providing a child/children are accompanied by a parent, unless they bring written permission to treat from the parent authorizing another adult to seek medical care for the child/children.
Stay healthy, keep our community strong, get vaccinated.
–Dr. Wheeler, Chief Medical Officer, Alexander Valley Healthcare Medical Center
Please Take Our Semi-Annual Patient Experience Survey
(posted Oct. 21, 2021)
We want to hear from you! Twice each year, we ask our patients about the quality of care they get from us. If you are a patient and had a visit with us during the past 6 months, please take the survey. Thank you!"
¡Queremos escuchar de ti! Dos veces por año, les preguntamos a nuestros pacientes sobre la calidad de la cuidado que reciben de nosotros. Si usted es un paciente y tuvo una cita con nosotros durante los últimos 6 meses, por favor responda la encuesta. ¡Gracias!
https://forms.office.com/r/QE5sCKe8PU
(Posted Sept. 29th, 2021)
Beginning October 4, 2021, get your flu shot at Alexander Valley Healthcare! Call (707) 894-4229 to schedule an appointment now.
Together we're facing an unprecedented winter ahead of coping with both the upcoming flu season and the ongoing presence of COVID-19. Alexander Valley Healthcare (AVH) is here to help you protect yourselves and your family for a healthy and happy season.
September is Suicide Prevention Month
September 7th, 2021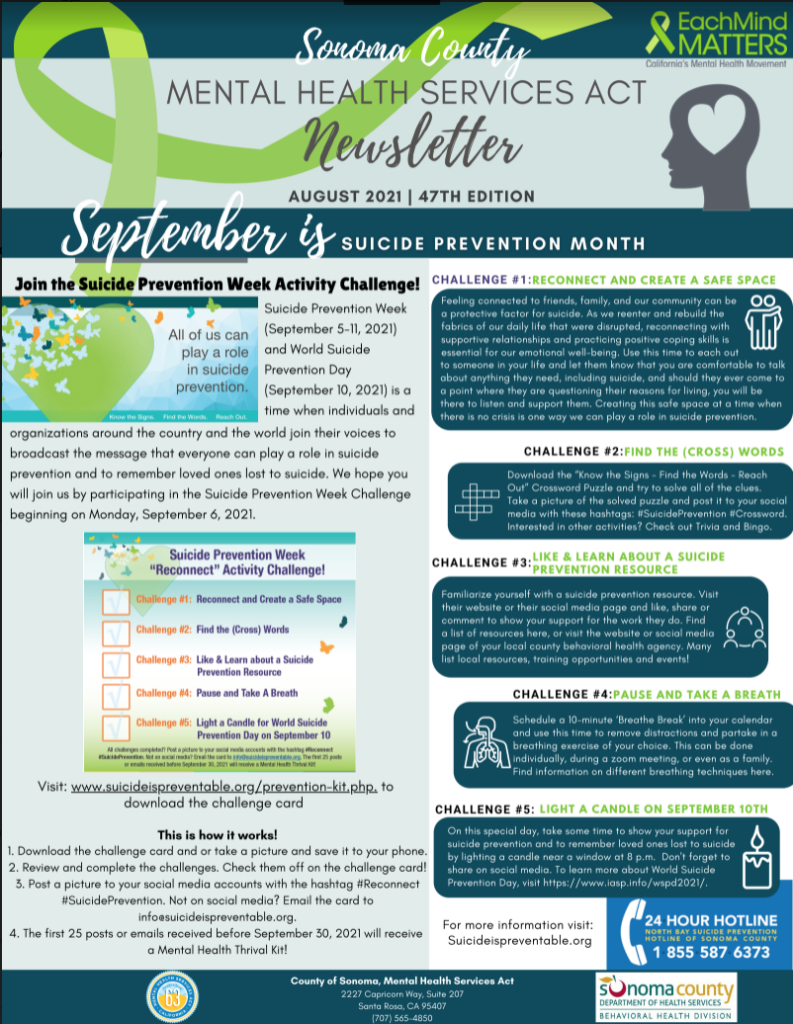 September 7th, 2021
Myths abound regarding the COVID vaccine. Alexander Valley Healthcare (AVH), Cloverdale's wellness and primary care center partner, is here to bust myths and keep us all healthy. Here are the facts.
September 7th, 2021
Alexander Valley Healthcare (AVH) was recognized for the second consecutive year with a Health Improvement Technology (HIT) award by the U.S. Health Resources & Services Administration (HRSA). The HIT recognition is part of the Quality Improvement Awards presented annually by HRSA.
September 9th, 2020
Alexander Valley Healthcare (AVH) was recognized with a 2020 Health Improvement Technology (HIT) award by the U.S. Health Resources & Services Administration (HRSA). The HIT recognition is part of the Quality Improvement Awards presented annually by HRSA.
Specifically, AVH received the HIT award for advancing telehealth and patient engagement in order to increase access to care and improve quality of care.
June 3, 2020
As community health center leaders, we are writing in support of the Sonoma County Public Health Department. We believe their balanced response, including the current restrictions, has been made based on the best science available, with wisdom and concern for the collective long-term wellbeing of our community. As health care providers, we strongly support the actions that are being taken. As county residents, we are grateful to live in a community where we have such dedicated leadership. We firmly stand with Dr. Mase, who has led this effort with enthusiasm and compassion for all who live in our community. From the perspective of front line health care providers, our public health department has made balanced decisions regarding the reopening process. We believe that their plan will increase the likelihood that the recovery can be successful, and we must remain united in our efforts for a long-lasting recovery.
May 12, 2020
May is Mental Health Month, and it has never been more important than this year.
Just weeks ago, we had no idea that all our worlds were going to be turned upside down by the Coronavirus. Or that the associated worry, isolation, loneliness, and anxiety would be something that literally everyone would experience.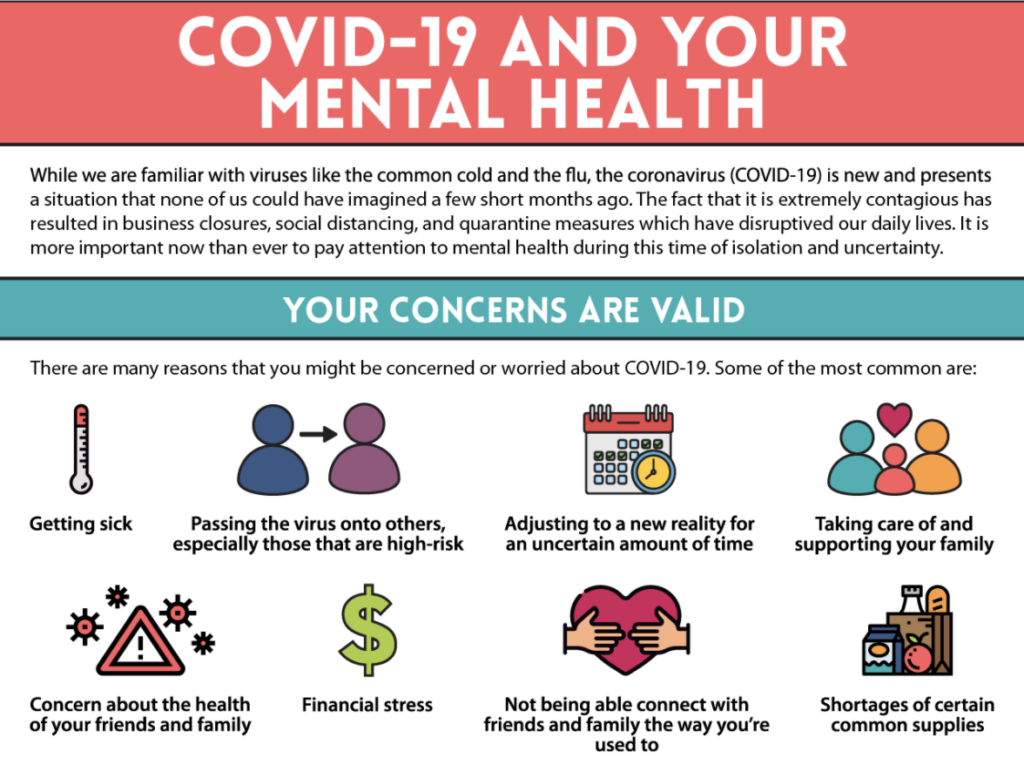 March 24, 2020
Human beings like certainty. We are hard-wired to want to know what is happening when and to notice things that feel threatening to us. When things feel uncertain or when we don't generally feel safe, it's normal to feel stressed. A large part of anxiety comes from a sense of what we think we should be able to control, but can't.
March 16, 2020
Hello Alexander Valley Healthcare patients and community members.
Protecting the health and well-being of our staff, patients and community members is AVH's first priority. As the nation takes appropriate action to limit the potential community spread of COVID-19, we want to ensure our patients and community members AVH is taking all possible action to ensure we can continue to deliver on our commitment to our patients and community, while protecting the health and well-being of our staff, patients and community.
March 11, 2020

With the growing spread of COVID-19, we want to inform you that our health center is monitoring updates from the Centers for Disease Control (CDC), as well as from state and local health officials. If you have traveled to or from high risk countries in the past 30 days, or have been in close contact with someone with COVID-19 and have the following symptoms, please contact your doctor's office.
January 10, 2020

The Alexander Valley Healthcare (AVH) was recognized with a 2019 Quality Improvement Award by the U.S. Health Resources & Services Administration (HRSA). AVH received a Bronze Award representing the "best overall clinical performance" among the 1,273 health centers in the U.S.
January 10, 2020

Alexander Valley Healthcare was one of 17 nationwide honorees of the 2019 Million Hearts® Hypertension Control Challenge by the Centers for Disease Control and Prevention (CDC). The CDC recognized the professional health care providers at AVH for controlling blood pressure in more than 80% of its patients, stating in the award: "These remarkable efforts are critical to preventing and managing heart disease and stroke, two leading causes of death for Americans."
January 10, 2020

The National Committee for Quality Assurance (NCQA) recognized Alexander Valley Healthcare as a Patient-Centered Medical Home (PCMH).